ABOUT GRAY HOOPER HOLT SOLICITORS
Gray Hooper Holt was formed in 2006 following the merger of one of the oldest law firms in Redhill with one of the youngest. Hooper Holt Solicitors (formed in 1905) merged with Robert Gray & Co (formed in 1990) to form Gray Hooper Holt LLP. In 2007 we further merged with the well respected Redhill Solicitors Douglas Solicitors (more information on this merger is available here - Redhill Solicitors Merge. The combined experience and expertise means that we can now help our clients with most of their legal requirements
We pride ourselves on providing quality legal advice ensuring that your legal needs are met promptly and with a minimum of fuss. We employ solicitors who speak in plain English and will make you feel totally at ease, something we feel is essential when you are often dealing with complicated and sensitive issues.
Meet The Team
Philip Davis
Philip is a senior legal executive specialising in all types of injury and defective product claims with 25 years experience.
Philip is a father of two children and enjoys sea fishing.
Caroline Foster
Having previously worked for two prominent South East law firms, Caroline joined us in 2006. She is a member of the Society of Specialist Paralegals and has 15 years of experience of working in the areas of Probate, Wills, Powers of Attorney and the Court of Protection. She has lived most of her life in the Haywards Heath area.
Daphne Frost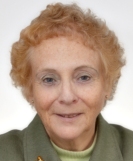 Daphne is a senior Wills, Probate and Conveyancing Solicitor with over 35 years continuous in the high street (although she trained in London).
She is married to a chartered surveyor and has two adult children. She is an England and Wales Cricket Board Qualified Scorer ,in the season scoring at the top of the amateur game.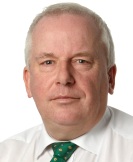 Robert Gray, Partner & Member
Bob is the Senior Member of Gray Hooper Holt LLP, taking care of the day to day running of the business and ensuring that our high levels of customer service are maintained. Robert is an experienced Personal Injury Solicitor being a member of the Law Society's Personal Injury Panel and also assessing other solicitor's applications to join the Personal Injury Panel. Bob is a former President and Member of The Surrey Law Society Committee (SLS) and is still an active member of the finance subcommittee. He is also an accredited mediator.
Bob's only weakness is a love of West Ham United Football Club.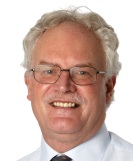 Graham Guerin
Graham Guerin is a former Senior Partner of Hooper Holt and Co and is an extremely experienced Criminal Solicitor and advocate. He specialises in driving offences. He is a keen and knowledgable bird watcher.

Arthur Li, Partner & Member
Born in Beijing, China he emigrated to Hong Kong at the age of 2; he spent teenage formative years in English boarding schools and then read Law in London. He spent 4 years with the Royal Hong Kong Police Force and left with the rank of Detective Inspector of a Divisional Crime Squad.
In the late eighties he returned to England and embarked on his legal career before forming Douglas Solicitors in 1992, merging with Gray Hooper Holt in 2007.
Arthur's main areas of work are employment, company/commercial and matrimonial (or civil partnership) financial disputes.
Arthur was a Member of Surrey Police Authority between 2002 and 2010. The Authority sets Surrey Police's budget, appoints senior officers and holds the Chief Constable to account for effectiveness and efficiency of the Force.
He was a Member of the Surrey Courts Board from 2004 to 2007. The Board oversees the running of all the courts in Surrey and holds the Area Director to account for the courts' performance.
Arthur has two children, a dog and a wonky shoulder from years of competitive tennis and lifting pints afterwards. He is an accomplished photographer and his favourite sayings are - "Common sense is not common" and "the only constant is change".
Arthur is a member of Resolution, the national organisation of family lawyers committed to non-confrontational divorce, separation and other family problems.
Ambition - to be interviewed by John Humphreys on Radio 4's Today programme.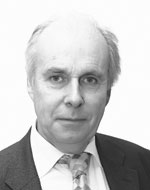 Maurice Moore
Maurice deals with all aspects of residential and commercial property work. His commercial property work includes the acquisition, disposal and leasing of offices, shops and industrial units and the renewal of business tenancies.
He particularly specialises in licensed premises and the sale and purchase of going concerns.
Other areas of commercial property expertise relate to investment property, rent reviews and development land.
Maurice also deals with residential property conveyancing and all related residential property matters.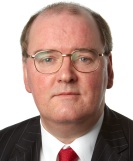 Adrian O'Brien
Adrian O'Brien is an Oxford Graduate working in our busy driving offences department. He is committed to helping you keep your driving licence and helping you with other transport offences.
He is our police station representative who is available 24 hours a day.
He is a classically trained scholar with a keen interest in antiquarian books.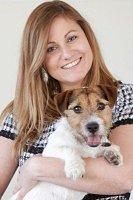 Jessica Partridge
Jessica is a Private Client solicitor specialising in Wills, Trusts, Tax, Estate Planning, Probate, Powers of Attorney and Court of Protection work and is an associate member of the Society of Trust and Estate Practitioners. She qualified in 2007 having trained in a well known regional firm and then went on to a firm in the City before joining us.
When she is not in the office Jessica has a passion for all things outdoors from walking her dog in the countryside to riding horses over the downs. She recently enjoyed an intensive course learning how to care for and ride racehorses on the gallops. She will try out nearly all sporting activities, despite ability, and loves a new challenge.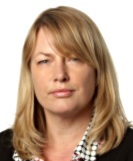 Fiona Scurlock, Partner & Member
Fiona is a partner in Gray Hooper Holt solicitors. Fiona has specialised in Personal Injury Claims since qualifying in 1991.
She has experience of all areas of personal injury law including road traffic accidents, accidents at work and public liability accidents.
She was involved in the litigation arising out of the Herald of Free Enterprise and Lockerbie disasters, and the Clapham and the Derbyshire inquiries.
Fiona is a member of the Association of Personal Injury Lawyers (APIL) and the Motor Accident Solicitors Society (MASS) and sits as a volunteer Panel Member for the Youth Justice Board.

Anne Taylor, BSc, ACA, Practice Manager
Anne is a Chartered Accountant and is a specialist at preparing Schedules of Loss and Damage to support the Personal Injury Department. In particular preparing details of lost earnings (past, present and future) and pension calculations, including those for the self-employed as well as those on PAYE. Anne is a keen horsewoman and would ride more often but for the demands of running a busy practice. She owns an Advanced Eventing Horse called "My Learned Friend".
Would You Like No Nonsense Legal Advice?
If you would like real legal advice from real people, you will like Gray Hooper Holt. Please Call us on 01737 761004 or complete our online enquiry form.
Contact Us Now?
Call us on 01737 761004 or complete our online enquiry form now.