Our services
Selling - Our Guide
Moving Home News
Free Quotation
We will call you
We will provide free initial advice on all areas of law.
Please fill in all the details below and we will call you back, usually within the hour.
Haywards Heath Office
Trading as
Stephen Gallico Solicitors
Merlin House
6 Boltro Road
Haywards Heath
West Sussex
RH16 1BB
Tel: 01444 411333
Redhill Office
6 Linkfield Corner
Redhill
Surrey
RH1 1BB
Tel: 01737 761004
Who will ensure there are no supprises when you move into you new home?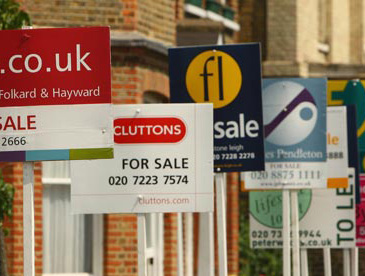 Conveyancing Solicitors - Our Service For You
When you are buying or selling a house you need a specialist conveyancing solicitor who will take the time to understand how important your move is to you. One who will ensure that they do all they can to meet your needs. Whilst many law firms treat the Conveyancing aspect of their service as a lower class of service, we refuse to do so. If you ask Gray Hooper Holt to help you, you can be confident of a first class service and the best prospects of meeting your timetable.
Why Our Conveyancing Service Is Different
Many solicitors or Licensed Conveyancing services these days employ junior and even non-qualified staff to deal with conveyancing and mortgage transactions. This is especially the case with the lower priced conveyancing services. This often impacts on the quality and levels of service that you will receive; it fundamentally has to.
Whilst the conveyancing process has been improved with registered land, there are still many complicated aspects to the conveyancing transaction including obtaining Land Registry searches, timing the transaction with many parties often involved with different time schedules to work to, and ensuring that the title is correctly registered in your name. Whilst the most simple conveyancing transaction can proceed smoothly, in our experience these are very few and far between. You must ask yourself before choosing your solicitor whether you can be certain your transaction will be a completely straightforward one that will proceed without any complications whatsoever.
We only employ qualified solicitors to deal with your move. Each solicitor has over 20 years experience of conveyancing transactions. This combined experience is applied to ensure that your sale or purchase proceeds as smoothly as possible. If there are complications they will use all of their experience to bring your transaction back on schedule as quickly as possible.
If you are looking for a professional, bespoke conveyancing services. We have the right conveyancing solicitors for you.
Our Conveyancing Charges
We firmly believe the adage that you "receive what you pay for". If you pay a cheap price for your conveyancing service you will receive a service that matches the price.
We charge a reasonable price for an excellent service. We believe that when you are completing one of the most stressful transactions that you will deal with in your entire lifetime, you will never regret paying that little bit extra for a whole lot more.
Who Will Ensure There Are No Surprises When You Move Into Your New Home?
We hope by reading this page that you now have the answer. We would welcome the opportunity of helping you with your conveyancing requirements. From moving home to remortgaging to leasing property, we are here to help you.
Call us on 01737 761004 or complete our Online Quotation Request now.