Meet the team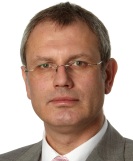 Philip Davis
Philip is a senior practitioner and Chartered Legal Executive specialising in all types of injury and defective product claims with 30 years' experience.
His attention to detail and preparation is remakable and he wins plaudits for his compassionate yet professional committment to his clients particularly where fatal accdents are concerned.
Philip is a father of two grown up children and enjoys sea fishing.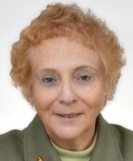 Daphne Frost
Daphne graduated in Law at Bristol University before qualifying as a Solicitor in 1972. In her early years she advised on Private client work(Wills, Probate Powers of Attorney) and family litigation.
However, since 1991 she has practiced continuously and exclusively in Private Client and residential conveyancing.
She is the Head of our Wills and Probate Department and Arthur Li works alongside her. She now works exclusively in that Department and takes on the administration of large and small Estates and Trusts. She also drafts Wills and Lasting Powers of Attorney.
For Estates she sees the matter through from start to finish including obtaining details of the Estate to complete any necessary tax forms and to apply for the Grant of Probate or Letters of Administration. She also gets in and distributes the assets and arranges the sale or transfer of any property.
She is married to a retired chartered surveyor and has two adult children and two grandchildren.
She was until recently an England and Wales Cricket Board Qualified Scorer and still attends matches.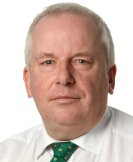 Robert Gray, Partner & Member
Bob is the Senior Member of Gray Hooper Holt LLP, taking care of the day to day running of the business and ensuring that our high levels of customer service are maintained.
Robert is an experienced personal injury solicitor, being a member of the Law Society's Personal Injury Panel and also assessing other solicitor's applications to join that Panel. Bob is a former President and Hon. Sec. of The Surrey Law Society .
He is an experienced Deputy appointed by the Court of Protection to administer the financial affairs of clients who have lost the capacity to do so.
He is also an accredited mediator
Bob is a season ticket holder at the London Stadium supporting West Ham United FC

Ian Hardy
Ian graduated at The University of East Of East Anglia in 1999 .He qualified as a Licensed Conveyancer in 2012 having been working in residential conveyancing since 2005.
Ian joined Gray Hooper Holt's conveyancing department at the beginning of 2015, having left a team managerial role at a large East Sussex law firm. He was appointed our Head of Conveyancing and is responsible for the day to day running of that Department his duties including assisting the development of his staff
He is well versed in residential property matters and brings with him a wealth of experience and a flair for troubleshooting complex transactions.
Valiantly trying to maintain a healthy work/life balance, Ian has recently taken up a few more outdoor pursuits, though the lure of a meal out with friends and family, or a television show marathon with his wife Emma is generally all it takes to keep him in his loafers rather than his wellies.
A relatively late convert to the legal profession; Ian read computational geometry and graphics at university and in his younger years played the piano and the sax to diploma standard. One day he intends to own a piano again.

Arthur Li, Partner & Member
Born in Beijing, China he emigrated to Hong Kong at the age of 2; he spent teenage formative years in English boarding schools and then read Law in London. He spent 4 years with the Royal Hong Kong Police Force and left with the rank of Detective Inspector of a Divisional Crime Squad.
In the late eighties he returned to England and embarked on his legal career before forming Douglas Solicitors in 1992, merging with Gray Hooper Holt in 2007.
Arthur's main areas of work are employment, company/commercial and matrimonial (or civil partnership) financial disputes.
Arthur was a Member of Surrey Police Authority between 2002 and 2010. The Authority sets Surrey Police's budget, appoints senior officers and holds the Chief Constable to account for effectiveness and efficiency of the Force.
He was a Member of the Surrey Courts Board from 2004 to 2007. The Board oversees the running of all the courts in Surrey and holds the Area Director to account for the courts' performance.
Arthur has two children, a dog and a wonky shoulder from years of competitive tennis and lifting pints afterwards. He is an accomplished photographer and his favourite sayings are - "Common sense is not common" and "the only constant is change".
Arthur is a member of Resolution, the national organisation of family lawyers committed to non-confrontational divorce, separation and other family problems
Ambition - to be interviewed by John Humphreys on Radio 4's Today programme.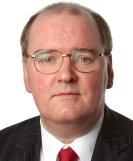 Adrian O'Brien
Adrian O'Brien graduated at Oxford University in 1982.He has practised almost excusively in Criminal Law since 1988 and wholly since he joined us in 2006.He has been an accredited Police Staion Representative since 1988.
He has successfully represented many speeders, 'totters' and drink drivers. He knows that having a driving licence often means keeping a job. He is particularly skilled in the preparation of defences so that a defendant's case in court is formidably strong. He will often have cases adjourned so there is adequate time to do this. His devotion to his client's interests is unrelenting.
In fare evasion, Adrian is acutely aware of the extremely sensitive position of professional clients. His record of preventing his clients acquiring a criminal record is unrivalled. Over ten years involvement in transport litigation has given him an unequalled knowledge of railway laws, byelaws, the train operating companies and their prosecution guidelines. He can quickly grasp the essence of a case and devise an appropriate strategy for its successful resolution.
Adrian's specialist expertise is such that he is frequently approached by railway prosecutors for advice and assistance.
Adrian's hobbies include walking old railway lines and lobbying for a greater role for the railway in the transport infrastructure.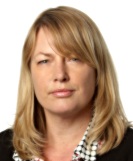 Fiona Scurlock
Fiona is a former partner in Gray Hooper Holt solicitors. Fiona has specialised in Personal Injury Claims since qualifying in 1991.
She has experience of all areas of personal injury law including road traffic accidents, accidents at work and public liability accidents.
She was involved in the litigation arising out of the Herald of Free Enterprise and Lockerbie disasters, and the Clapham and the Derbyshire inquiries.
Fiona is a member of the Association of Personal Injury Lawyers (APIL) and the Regional Coordinator for the Motor Accident Solicitors Society (MASS).
Fiona is the Firm's Data Protection Officer and responsible for monitoring and deveoping compliance with GDPR.

Chris Lodge
Chris qualified as a Solicitor in 1978 and practised continuously until October 2012 when he decided to devote his time to consultancy and practice development. In the past, he has been an extremely experienced personal injury lawyer (and former partner in his own firm) and a former Regional Co-ordinator for the Motor Accident Solicitors Society
He also organises and supervises breakfast and lunch networking meetings throughout Sussex and parts of Kent. Chris is a keen cricket and cinema fan - just don't get him started on films! He and his French wife own a property in France and he is fluent in the language.

Anne Taylor, BSc, ACA, Practice Manager
Anne is a city trained Chartered Accountant and part of our Management team. She is responsible for the day to day management of the Firm's finances, reporting directly to our Compliance Officer for Financial Administration.
She brings a wealth of budgeting and financial expertise to us and keeps us on an even keel to enable us to concentrate on providing high quality legal advice at prices affordable to our clients.
She is a keen horsewoman and cyclist

Frank Davey
Frank is a Senior Conveyancer with over 30 years experience exclusively in residential conveyancing, mainly in high street practices. He graduated in Law at the University of Southampton and the College of Law in Guildford, qualifying as a solicitor in 1981. He joined Gray Hooper Holt in 2016.
Frank is a member of the Surrey Law Society
He deals with all aspects of freehold and leasehold residential conveyancing from the straightforward to the most complex.
He is married with two adult daughters, two granddaughters and and two dogs. He is a keen (though not highly skilled) golfer and part-time cyclist, his main achievement being to ride in the London/Surrey 100 sportive in 2014. He is a great lover of music with tastes spanning from the 1960s to the present day. He is also an avid follower of Arsenal FC but also with an interest in the fortunes of his local club, Crystal Palace.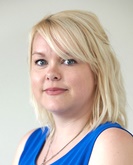 Hannah Woodham
Hannah graduated in Law at the Oxford Brookes University in 2009 and is an Associate Member of the Chartered Institute of Legal Executives, specialising in Conveyancing. She is also studying to qualify as a Solicitor.
She has worked as a full time conveyancer for 5 years and has gained a reputation for friendliness allied to efficiency.
She has her own caseload of freehold and leasehold sales and purchases of residential properties.
A Brighton resident that lives for music, film and the great outdoors, Hannah spends the large majority of her time outside of work embracing culture and cheese. She can often be found meandering the Brighton lanes, attending gigs, splashing around in the sea and enjoying coastal sunsets.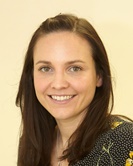 Jessica Webb
Jessica graduated in English at Exeter University in 2004 before doing her LPC in 2007.During her training in a West End firm she specialised in Residential Conveyancing and has practised principally in that field since qualifying as a Solicitor in 2012.
She joined us in January 2018 and handles exclusively all aspects of freehold and leasehold residential conveyancing. She deals with both straightforward and complex matters.
Jessica is married and has a young daughter and lives in Haywards Heath.
She enjoys participating in different sports, most recently netball and trampolining, and is a recent convert to Hot Yoga.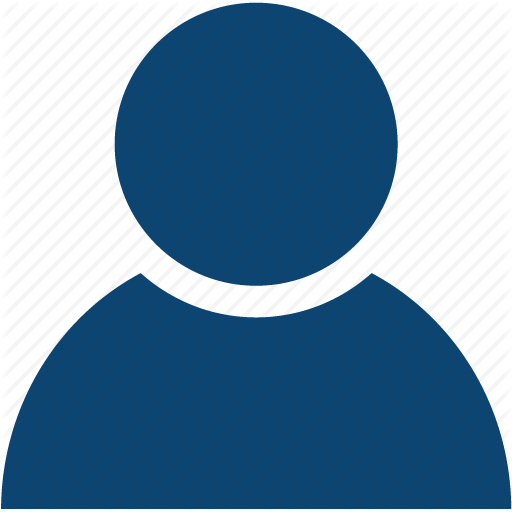 Lucy Attfield
Lucy has just graduated with a First in Law from the University of Brighton.
She is working with our Conveyancing team and studying to obtain formal qualification as a Solicitor.
Originally from Brighton, Lucy enjoys going to concerts, shopping, music, and binge-watching films. She has an obsession with Disney, anything pink, and her dog Pepper.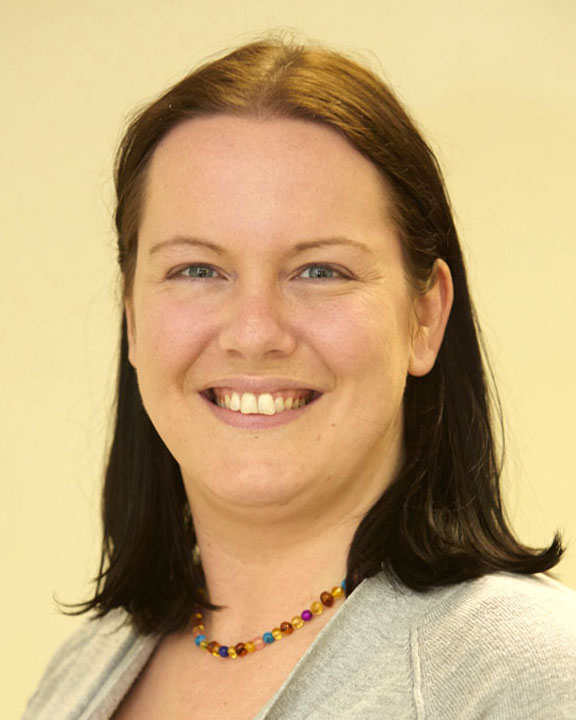 Emma Hardy
Emma is the latest recruit to our expanding conveyancing crew. She has been dealing exclusively with all aspects of house buying and selling for 10 years and is now studying for formal qualification as a Licensed Conveyancer to back up her vast experience.
Emma has a young child and 3 cats which leaves little time for hobbies other than memorising every word to Disney songs and watching the Wiggles but in her younger years participated in (and won a few) trampolining competitions in and around Sussex as well as partaking amateur dramatic performances in her home town. Emma enjoys films, particularly of the Asian horror and zombie persuasion.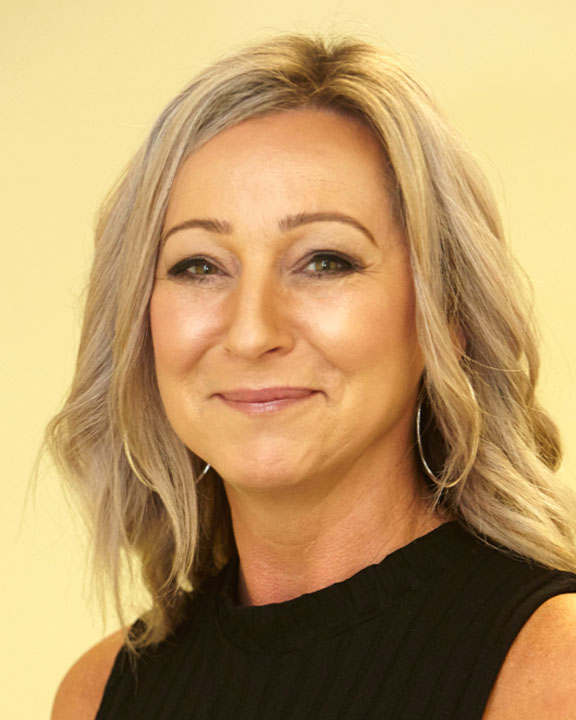 Wendy Arthur
Wendy is currently a CILEx student studying for her Level 3 Professional Diploma in Law and Practice with a view to becoming a Licensed Conveyancer.
Wendy has been working in various solicitors practices covering different areas of law across Brighton/Hove and Mid Sussex for over 20 years. For the past 10 years she has worked as a Conveyancing Executive in Residential Conveyancing which is the area of Law she finds most rewarding. She manages her own caseload in all aspects of freehold and leasehold house buying and selling, Wendy focuses on delivering a fast, efficient, modern and friendly service to all clients to make the moving process stress free and easy.
In her spare time, when not studying, Wendy enjoys dining out and spending time with her beloved Ragdoll cat.
Would You Like No Nonsense Legal Advice?
If you would like real legal advice from real people, you will like Gray Hooper Holt. Please call us on(Redhill) 01737 761004 or (Haywards Heath) 01444 411333 or complete our online enquiry form.